The best deal for royalty free music worldwide
Use all music, sound collages, orchestral arrangements, crazy noises, effects and more then is available now and in the future with a one time purchase.
You are a professional filmmaker, producer for commercials, film editor, reporter, blogger, influencer, media production company, tv-station, media designer, hobbyist or whatever…this is your music library to push your production to the next level.
Buy now and start downloading your music files whenever you need!
You have to register to be able to buy lifetime access.
BUY NOW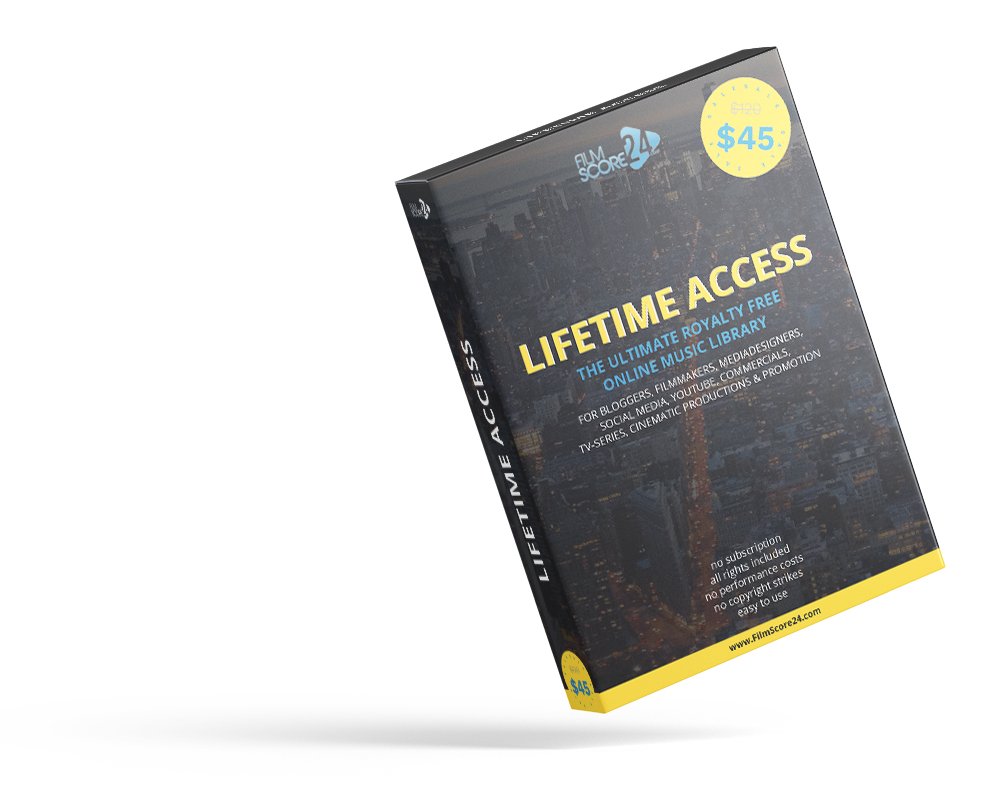 Inspiration at your fingertips
Checkout some samples of this great music library
Top reviews from clients
Diana
Best I can tell, they cover a wide range of music styles, excellent quality easy to use in post production
Paul
Exactly that kind of music I was looking for. Good stuff, keep on goin guys!
Josh
Amazing stuff, very inspiring when cutting and editing in post pro